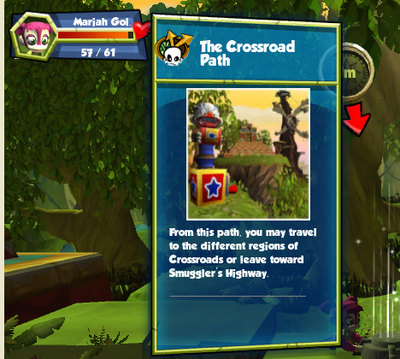 Crossroads
 is the main hub in Ook and a great place to create groups for Co-Op Quests and to make new friends that could help you along your journey. This bustling area is the center for commerce and trade and the best places to gather information about all the happenings in Ook. It is also currently the area with the highest level monsters. Crossroads is the home of the great Clock Tower Square.
Ad blocker interference detected!
Wikia is a free-to-use site that makes money from advertising. We have a modified experience for viewers using ad blockers

Wikia is not accessible if you've made further modifications. Remove the custom ad blocker rule(s) and the page will load as expected.