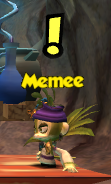 Memee
 is the tribe diplomat for the
Ootu Mystics
 tribe. She resides in
Clock Tower Square
. She gives you various quests, including the quests that make you unlock the ways of the Ootu Mystics tribe.
Her old location was the Underbelly, which was removed.
As of the November 2013 update, Memee now has a new outfit along with a voice.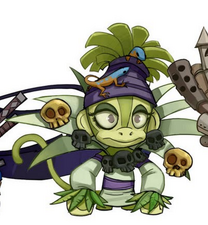 Ad blocker interference detected!
Wikia is a free-to-use site that makes money from advertising. We have a modified experience for viewers using ad blockers

Wikia is not accessible if you've made further modifications. Remove the custom ad blocker rule(s) and the page will load as expected.