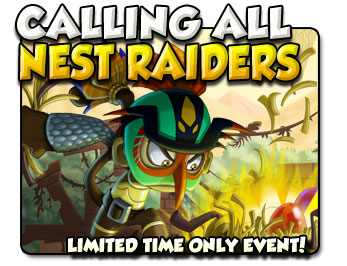 April is Bombird nesting season, and Ook is requesting help to raid the Bombird's Nest. For each Bombird nest you raid, you will be awarded a crafting item or a limited edition item only available in this event! There is a lot of loot to be raided, but it will only last a limited time, and the dangerous mama birds could come back any time!
Ad blocker interference detected!
Wikia is a free-to-use site that makes money from advertising. We have a modified experience for viewers using ad blockers

Wikia is not accessible if you've made further modifications. Remove the custom ad blocker rule(s) and the page will load as expected.