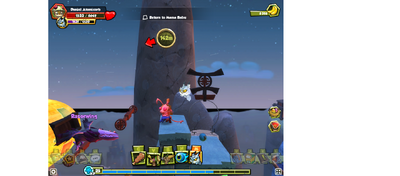 This article is about the quest, Razorwing. You may be looking for the creature, Razorwing.
Previous Quest:
Edit
Razorwing is the first quest in The Great Shadow Hunt Event questline, Dungeon Battle Royale.
Famous Shadow Hunter Nodax informs you about the rising of Blackflame's strongest minions. He sends you to Lantern Ridge in the Chim Foo tribe to defeat the notorious Shadow Bombird Razorwing.
Goals:
Rewards:
Next Quest:
Edit
Ad blocker interference detected!
Wikia is a free-to-use site that makes money from advertising. We have a modified experience for viewers using ad blockers

Wikia is not accessible if you've made further modifications. Remove the custom ad blocker rule(s) and the page will load as expected.